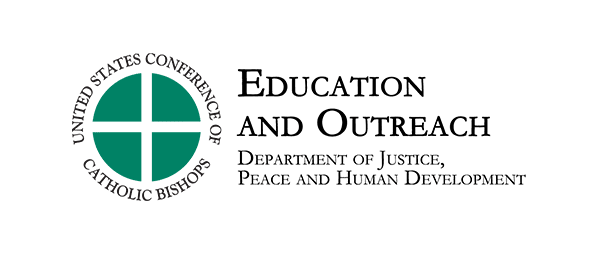 Contractor – Outreach/Information
Department: Justice, Peace and Human Development, United States Conference of Catholic Bishops
Office: Education & Outreach
Details:
$30-$35/hour depending on experience
25-35 hours/week
Contractor may be located in any U.S. state.
Description:
Contractor will assist the Office of Education & Outreach to provide technical assistance and
coordination for communication and outreach efforts by the Department of Justice, Peace and Human
Development. Tasks will include maintaining and updating web pages, databases, e-mail efforts, Zoom
meetings, webinars, document inventories, other written materials, and communication and outreach
resources. Basic comprehension of written Spanish is helpful.
Tasks:
Creates, monitors and maintains departmental web pages.
Monitors and maintains JPHD webpages on usccb.org and departmental external websites
(Povertyusa.org, PobrezaUSA.org, and Catholic Social Ministry Gathering event registration and
app).
Assists with e-newsletter communications, action alerts, electronic surveys and forms, Zoom
meetings, and webinars.
Provides administrative support for departmental written materials (e.g. documentation,
backgrounders, flyers etc.) as well as statements and publications.
Maintains and coordinates updates of the departmental databases.
Maintains departmental Photo Library.
Maintains department's document inventory.
Updates JPHD's electronic resources and materials.
Enters information for "Voter Voice" advocacy system for JPHD action alerts and assists other
departments when needed.
Maintains current knowledge on USCCB systems, such as Sharepoint, Onedrive, Zoom,
myUSCCB, etc. and provides assistance within JPHD.
Provides administrative support for check requests, internal conference transfer requests, etc.
Orders supplies, materials, publications, and give-away items for conferences.
Monitors subscriptions, including renewals and submission of receipts.
In-person attendance required at annual Catholic Social Ministry Gathering, which usually occurs
in late January or early February. Provides on-site support to set up and oversee staff office and
exhibits, provide technical support, troubleshooting and participant assistance.
Possible opportunity to periodically assist with departmental exhibits at conferences (1-3/year)
Attends all-office meetings bi-weekly and participates in 1-1 meetings as needed.
Potential contractors should contact Jill Rauh, Director of Education & Outreach, at jrauh@usccb.org.