Is a program of integral formation that seeks to prepare first, second, and third generation young Latinos in the Southeast to be faithful missionary disciples and effective leaders, in order to serve the Church and society, living out their vocations to the fullest. The bilingual, two-level program, held in consecutive Summer one-week sessions, will prepare promising young Hispanic leaders, with a potential to impact their communities and local churches.
The program was created in response to the priorities and needs identified in the V National Encuentro of Hispanic/Latino Ministry and the Synod on Young People , Faith and Vocational Discernment.
For more information please email ovillar@sepi.us or register here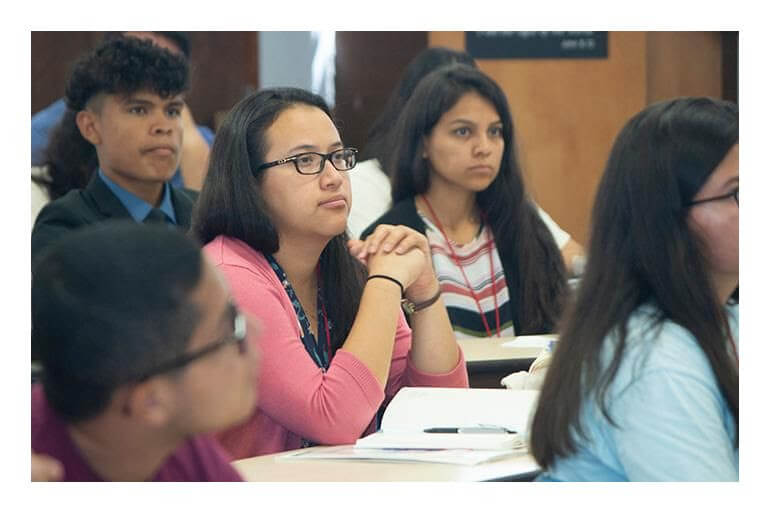 Es un programa de formación integral que busca preparar a los jóvenes latinos de primera, segunda y tercera generación en el sureste para ser discípulos misioneros fieles y líderes eficaces, con el fin de servir a la Iglesia y a la sociedad, viviendo sus vocaciones al máximo. El programa es bilingüe y consta de dos niveles, que se llevan a cabo durante una semana en dos veranos consecutivos. Su objetivo es preparar a jóvenes líderes hispanos prometedores, con el potencial de impactar sus comunidades e iglesias locales.
El programa fue creado en respuesta a las prioridades y necesidades identificadas en el V Encuentro Nacional del Ministerio Hispano/Latino y el Sínodo sobre Jóvenes, Fe y Discernimiento Vocacional.
Para mas información por favor envíe correo electrónico a ovillar@sepi.us or inscríbase aquí