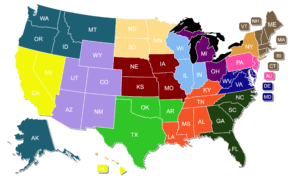 The National Catholic Association of Diocesan Directors for Hispanic Ministry provides formation and support for Diocesan Directors serving Hispanic Ministry throughout fourteen regions of the United States.
The arch/dioceses of the United States are grouped into fourteen regions which are represented by each member of the NCADDHM board.
Please click on the button to learn about your region and representative.
NCADDHM and USCCB Regions