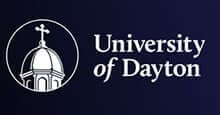 The University of Dayton seeks applications for the position of Assistant Professor specializing in Pastoral Ministry and Theology, with emphasis in intercultural competence for ministry in the United States, especially among Latino/a/x/Hispanic communities. The position begins starting August 16, 2022.
In Fall 2022, the College of Arts and Sciences will welcome four faculty members as part of the Latinx and Latin American Studies cluster. These faculty will join faculty in the departments of English, history, global languages and cultures, philosophy, and religious studies who focus on Latinx and Latin American Studies. The person hired to this position will conduct scholarship, teach existing courses, develop new courses for the minor, and help shape the new major. These faculty will have an affiliation with the Race and Ethnic Studies program and may also contribute to other interdisciplinary programs. For more information about the cluster, please go to: https://udayton.edu/artssciences/about/cas-cohort.php
Responsibilities of this faculty member will include contributing to the Department's undergraduate and graduate programs, as well as the College of Arts and Sciences Latinx and Latin American Studies minor. The position includes regular teaching and mentoring in its Master of Arts programs, particularly the MA in Pastoral Ministry; teaching general undergraduate courses and developing courses in pastoral ministry for majors and minors; and pursuing an ongoing scholarly research agenda. This position also has potential for contributing to the PhD in Theology and also for developing initiatives with and drawing on the resources of other University programs such as Campus Ministry, the Institute for Pastoral Initiatives, the Forum for Partnership with the Catholic Church, the Marian Library, the Human Rights Center, the Hanley Sustainability Institute, the Fitz Center for Leadership in Community, and other interdisciplinary and area studies programs. This position provides numerous opportunities for further development of the Latinx and Latin American Studies program as well as curricular development in partnership with the above mentioned centers and departments at the university and in the community.
Both the University of Dayton and the City of Dayton aim to be welcoming places for all. The University hosts many affinity groups (https://udayton.edu/diversity/initiatives/affinity-group.php) and offers opportunity for partnership with one of the largest Catholic Campus ministries in the country and solid relationships of theory/practice of teologia y pastoral de y en conjunto. Regarding Latino/a/x/Hispanic communities, in the City of Dayton there are resources such as: Latino Dayton (http://www.latinodayton.org), the City of Dayton Human Relations Council (http://daytonhrc.org), and a LULAC chapter.
The University of Dayton is committed to the recruitment, hiring and promotion of outstanding, diverse faculty and staff who value its mission and share its commitment to academic excellence in teaching, research and artistic creativity, the development of the whole person, and leadership and service in the local and global community. In support of this commitment, the University is pleased to provide support for spouses of prospective and newly hired faculty. The dual career program serves as a resource and support system and is not intended to take the place of one's own job search efforts. While we cannot guarantee placement, we serve as an effective support system for your spouse. Information can be found at http://www.udayton.edu/hr/employee_resources/dual_career_resources.php